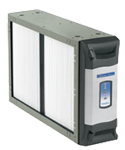 Air cleaners effectively remove bacteria, pollen, animal dander and other pollutants as small as 0.01 microns. That's 18,000 times smaller than the head of a pin. The higher the Minimum Efficiency Reporting Value (MERV), the more efficiently the cleaner removes particles. We offer air cleaners that range from MERV 10 to MERV 15 to meet your needs. For those families that have severe allergies, we also offer Whole House High Efficiency Particulate Arresting (HEPA) filtration systems.
Air Purification Product Offering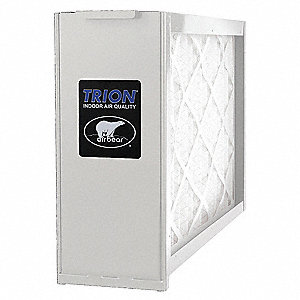 Air Bear Supreme
View Brochure
Model Family: Air Bear
Filter efficiency: MERV 8, MERV 11, or MERV 13
Germicidal rate:
Warranty: Lifetime limited warranty on cabinet.
Manufacturer's Stated Benefits:
Rated airflow up to 2000 CFM.
Air Bear® media filter traps particles as small as one micron.
Quick and easy installation.
Available in a wide variety of sizes
Rugged cabinet construction for long life.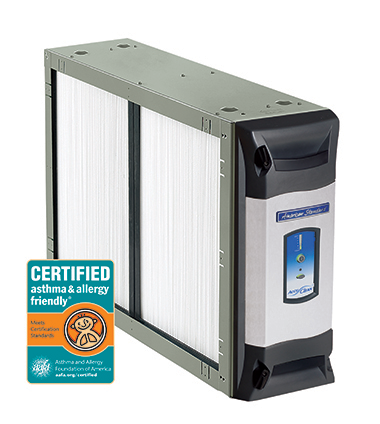 AccuClean™ Whole-Home Air Filtration System
View Brochure
Model Family: AFD
Filter efficiency: Removes up to 99.98 percent of allergens from the filtered air-—including 99.9% of the Influenza A (H1N1) virus
Germicidal rate: 99.9% of the Influenza A (H1N1) virus
Warranty: 10 Year limited warranty on internal functional parts
Manufacturer's Stated Benefits:
Eight times more effective than the best HEPA room appliance
100 times more effective than a standard one-inch throwaway filter or ionic-type room appliance
Delivers cleaner air and more of it
Reusable filter can be cleaned by vacuuming